Mexico City
Greenland
Saginaw
Okinawa
Your Lap
Edmonton
How to put things on if you are a cat: A photo montage.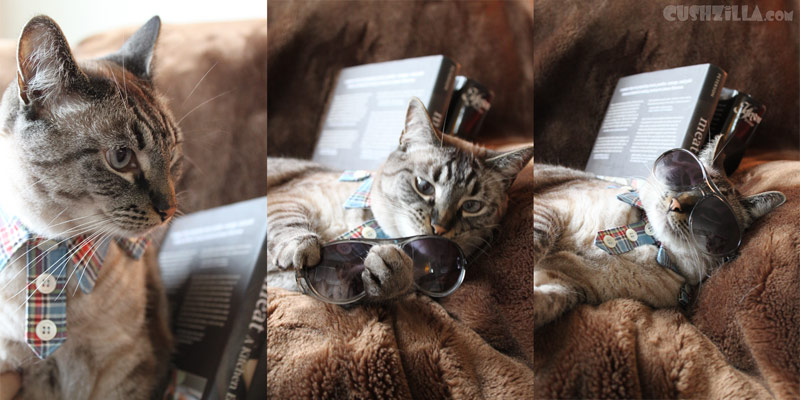 Do you often have no idea what you're doing?
Do you get your head stuck in the handle of paper and plastic bags and then try to back your way out?
Has some stupid human tried to put a slice of bread on your face only to have it clash with your whiskers?
If you answered "Meow" to any of those questions we've got tips to help you be the snazzy cat you want to be!