Paris
Maui
The Sistine Chapel
Monaco
The French Riviera
The Bahamas
Cushzilla presents: A Very Cushi Love Story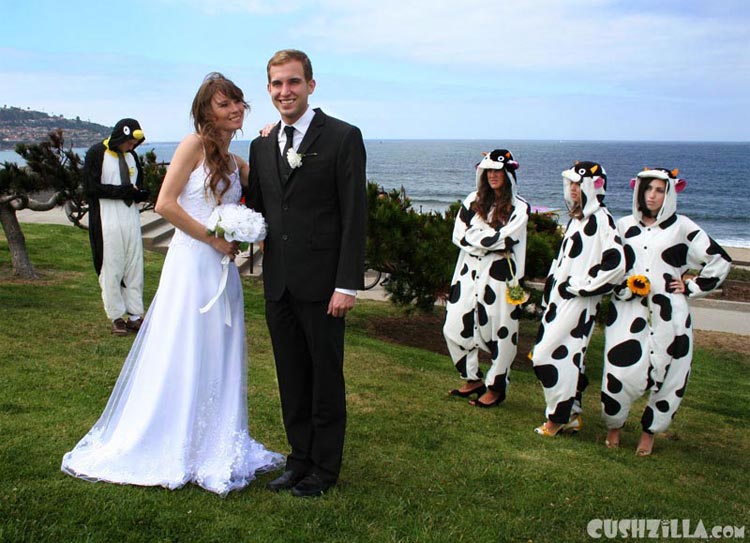 Spare your bridesmaids the cost of a dress they'll hate and only wear once.
As an added bonus, Cushzillas fit all heights and body styles so nobody feels self-conscious!
Big boned or small breasted? No problem in a Cushzilla because you CAN'T TELL!. Your friends will love you for it!